With green cleaning more important than ever this World Earth Day, the team at Steph's Packed Lunch decided to show us all How to Clean Green.
Green cleaning is the use of cleaning products that are made from environmentally friendly ingredients. These products don't include harmful chemicals, artificial fragrances or artificial colours.  As well as being better for the planet they can also be better for home, health and wallet!
Steph McGovern & Marcus Brigstocke were joined by Hollie Hutchinson to learn about the best ways to Green Clean and unsurprisingly, the star of the show was the Product of the Year 2021 award winning H2O e3™ Cleaning System. 

The hosts were amazed when Hollie began the activation process and Marcus was particularly impressed with how well the H2O e3 eMop cleaned the studio floor.

The H2O e3™ Cleaning System is the latest innovation from Thane. It is not only a multi-purpose cleaner, it's an eco-friendly solution as it only uses natural ingredients.  Instead of steam or harsh chemicals, the H2O e3™ Cleaning System produces electrolysed S-Water™ that can clean, sanitise and deodorise any surface around your home.

The technology was first developed in Russia over a century ago, before becoming more widely used in Japan.  Medical institutions in Japan began adopting the technology around 1980, when doctors would use the water to sterilise and disinfect equipment and treat foot fungus and bedsores. It was quickly discovered that the technology could be beneficial in other fields and was used to kill bacteria in food, as well as clean surfaces instead of using harsh chemicals.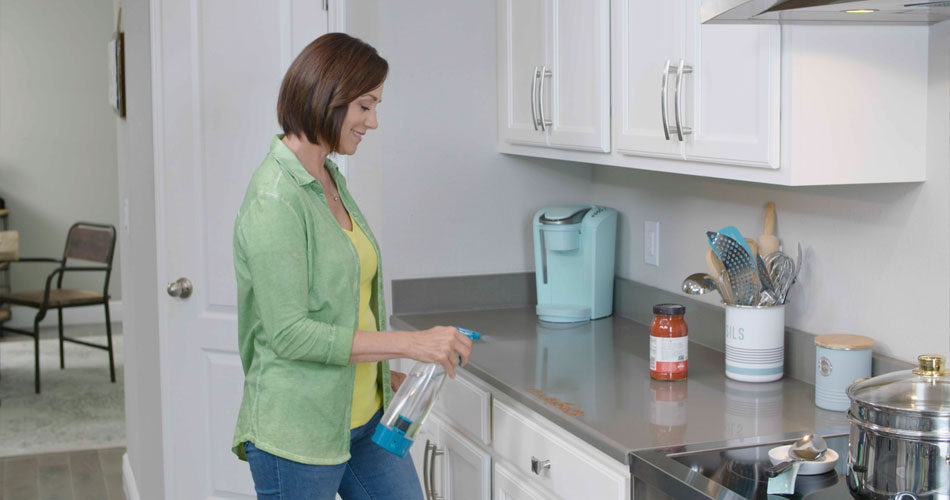 But now, our team of scientists have miniturised the technology to bring it into our homes, so that we too can enjoy the effective, eco-safe and economical benefits of this technology.  The H2O e3™ Cleaning System is as effective as the best-selling chemical cleaners and the new technology has been proven to kill 99.9% of germs, bacteria & viruses, including Salmonella, E.coli, Influenza A H1N1 and Coronavirus SARS-CoV-2.