We are proud to announce that this January, writer & comedian Sally Phillips announced that the H2O e3™ Cleaning System had won Product of the Year 2021.  Read on to find out more!

Every year, Product of the Year sets out to discover the most innovative products of the year and after a rigorous selection process, where products are trialled and tested by industry professionals & journalists,  a shortlist of the most innovative products of the year is created.

Product of the Year, in partnership with Kantar (the world's largest research company), then undertakes the biggest independent consumer survey of product innovation in the UK (over 10,000 consumers vote) to discover which products the public believe deserve the title of Product of the Year.

This year, alongside some of the biggest brands in the UK (such as Cif, Vanish, Persil, Andrex, Pampers and more), the H2O e3™ Cleaning System was voted Product of the Year 2021 in the Health & Hygiene category.  News of this years Product of the Year winners is spreading with coverage in newspapers, magazines and on websites already appearing.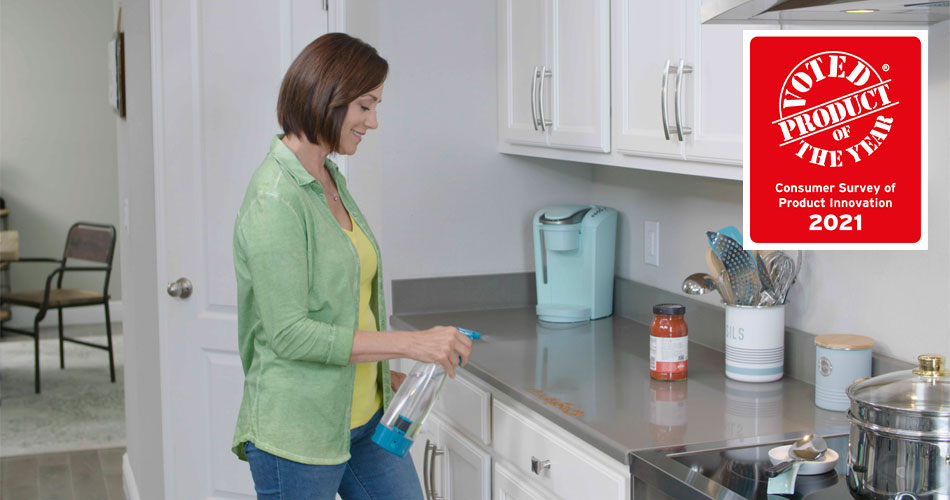 The H2O e3™ Cleaning System is the latest innovation from Thane. It is not only a multi-purpose cleaner, it's an eco-friendly solution as it only uses natural ingredients.  Instead of steam or harsh chemicals, the H2O e3™ Cleaning System produces electrolysed S-Water™ that can clean, sanitise and deodorise any surface around your home.

The technology was first developed in Russia over a century ago, before becoming more widely used in Japan.  Medical institutions in Japan began adopting the technology around 1980, when doctors would use the water to sterilise and disinfect equipment and treat foot fungus and bedsores. It was quickly discovered that the technology could be beneficial in other fields and was used to kill bacteria in food, as well as clean surfaces instead of using harsh chemicals.

But now, our team of scientists have miniturised the technology to bring it into our homes, so that we too can enjoy the effective, eco-safe and economical benefits of this technology.  The H2O e3™ Cleaning System is as effective as the best-selling chemical cleaners and the new technology has been proven to kill 99.9% of germs, bacteria & viruses, including Salmonella, E.coli, Influenza A H1N1 and Coronavirus SARS-CoV-2.