If you're into your gadgets like we are at Thane, you'll already know about the Channel 5 series, The Gadget Show – and why we're so excited to have featured in one of the show's brand-new episodes.
On the hit show, the team of tech experts test and talk through some of the latest gadgets and technological breakthroughs. From video cameras to cleaning products, the team advise viewers on what they should and shouldn't be buying right now.
Check out the episode and watch the presenters put our H2O e3™ Cleaning System through its paces!
Or if you'd like to know more about our top household gadgets – and read real customer reviews – we've put together a quick overview below. Starting with…

The H2O e3™ Cleaning System is an eco-friendly cleaning product that kills 99.9% of germs, bacteria and viruses. Using only water and salt to create its revolutionary electrolysed S-Water™, it can cut through grease and grime, as well as sanitise and deodorise multiple surfaces. Plus, without harsh chemicals, it's safe for you to use in your home, and around your family and pets.
Real people, real reviews
"Very impressed by the H2O e3 Cleaning System! So easy to use and the technology is honestly like magic. It cuts through tough stains effortlessly and has changed our whole cleaning experience. My husband was very sceptical when I ordered the product, but has done a full 180 and love it as much as me! The mop is super light and easy to manoeuvre and the sprayer is so practical. Brilliant item."

⭐️⭐️⭐️⭐️⭐️
Stephanie Y.
"This produces an environmentally friendly cleaning solution. I have an extremely curious terrier which licks everything. This solution works well and is not polluting for him."

⭐️⭐️⭐️⭐️⭐️
Alsion R.

The Zaahn Ultra Chill is a 6-in1 evaporative cooler and humidifier that filters clean, crisp air around your home. With its clever cooling system, you can create your own personal chill zone during warmer months. It is compact and portable too. Use it around your home or take it with you when you travel. It also has an aroma chamber, which when used with essentials oils, creates a calming atmosphere.
Real people, real reviews
"It's so cooling and really helps you to relax. The aromatic spray is wonderful and I have never regretted purchasing this wonderful machine."

⭐️⭐️⭐️⭐️⭐️
Alan H.
"Helps me have a restful night sleep and wake up refreshed. Fan noise puts me to sleep. great product and cools the room down."

⭐️⭐️⭐️⭐️⭐️
Robert R.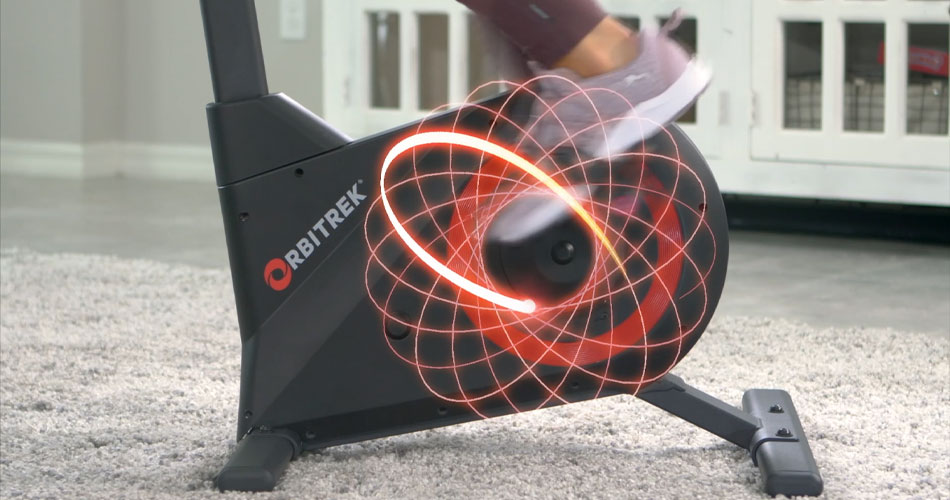 The Orbitrek X17 is the first ever multi-path trainer that has 17 different burn paths and combines the movements from 5 different workouts into 1 machine. Its dual crank mechanism generates unique, ever-changing burn paths, which activate more muscles and burn 34% more calories than a traditional exercise bike. It's as if you're training on natural terrain!
Real people, real reviews
"So pleased with my Orbitrek machine! The changing rotations make for a really challenging workout for all my muscles and the resistance settings make it easy to focus on cardio exercise to! Quality piece of kit!"

⭐️⭐️⭐️⭐️⭐️
Mel G.
"I have used the machine every other day since buying and over 2 weeks I can start to feel the results . I do 30 minutes and have just started trying out different programs. It's easy to use and has a detailed fact book . The set up does take longer than expected if your not great at Putting things together but money well spent "

⭐️⭐️⭐️⭐️⭐️
Val H.

The Lizard Camera is a micro-inspection camera, with a powerful LED light, that lets you inspect all those hard-to-reach places. It easily bends and flexes where you need to it go. Then it's hand-held monitor instantly displays what it sees. It's perfect for pipes, sinks, engines, air ducts and so much more!
Real people, real reviews
"Excellent product works very well easy to use good value would recommend"

⭐️⭐️⭐️⭐️⭐️
Robert B.
"Brilliant piece of kit i would highly recommend anyone to get this cam"

⭐️⭐️⭐️⭐️⭐️
William W.

Cavitat Ultrasonic is a salon quality treatment that helps you reduce cellulite, fight the build-up of fat and tighten loose skin. Its ultrasound technology is safe to use and quickly targets your trouble areas, like love handles, muffin tops and crow's feet. Use it to clear, lighten and smooth the look of your skin at home.
Real people, real reviews
"I bought cavitat a few weeks ago and was so pleased with immediate changes I bought one for my Daughter and she loves it too, I've ended up with two as there was a problem when ordering but hey I'm holding on to it then if anything goes wrong with mine, as can sometimes happen, I still have one to carry on my relaxing beautiful treatments. Everyone should have one…."

⭐️⭐️⭐️⭐️⭐️
S M.

The Measure King is fit for any job, including heavy-duty construction. With its LED display and laser guide you can measure curved edges, around corners, irregular objects and long distances. The King of Tape Measures has three different modes: cord, roller and laser mode. Plus, it is extremely accurate and can measure precise to 1/100 of an inch.
Real people, real reviews
"Measure King is a sure winner for any tool box without a doubt with three different ways to measure almost anything makes Measure King a must have tool for the most tricky measuring job with The Measure King no job is a problem"

⭐️⭐️⭐️⭐️⭐️
William G.
"I have never seen anything like this. I'm disabled and find it difficult to do some thing.  Measuring was one of them; not now.  This digital tape is superb, I've dropped it and it did not affect it in any way.  You can roll it which is the way I use it and it is spot on, it is that good. 

I bought another one so if you are looking at this don't hesitate, get it, you will not be disappointed. Stick a couple of batteries in and away you Go. I HIGHLY recommend this product.

The other good thing I like is, I'm old school so inches and feet are for me but you can convert it on this to cm, which again, for me makes it really easy to use and you have the pull out cord and a Lazer light for your straight edge say for putting up a shelf you will get it perfectly straight with the light and the cord hope this helps you make up your mind and I think at this price you can't go wrong."

⭐️⭐️⭐️⭐️⭐️
Billy P.

And now for our latest innovation, the brand new Zaahn UV Clean & Pure is a portable air purifier that can safely neutralise and kill odour causing bacteria around your home. The Zaahn UV Clean & Pure uses a combination of UV-C waves and turbine technology to clean the air you breathe. As well as its compact design, it works silently and won't keep you up at night.