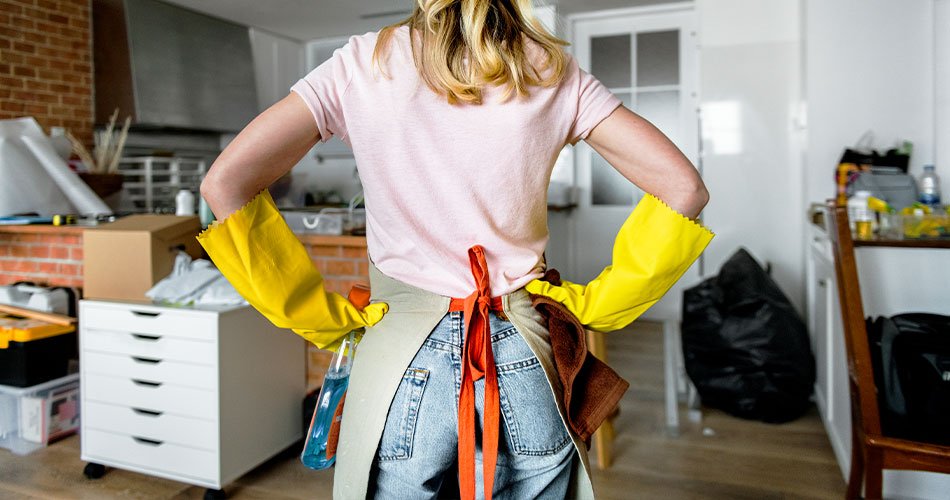 If you're a homeowner, especially if you're short for time in today's busy world, keeping every room of your home spic and span can be a challenge. The dust, dirt, spills and stains can build up pretty quickly. The good news is, we're here to help!
With the latest innovation from Thane, you can clean every corner of your home efficiently. The H2O e3™ Cleaning System is a powerful multi-purpose cleaner that has the ability to not only clean but sanitise and deodorise any hard surface.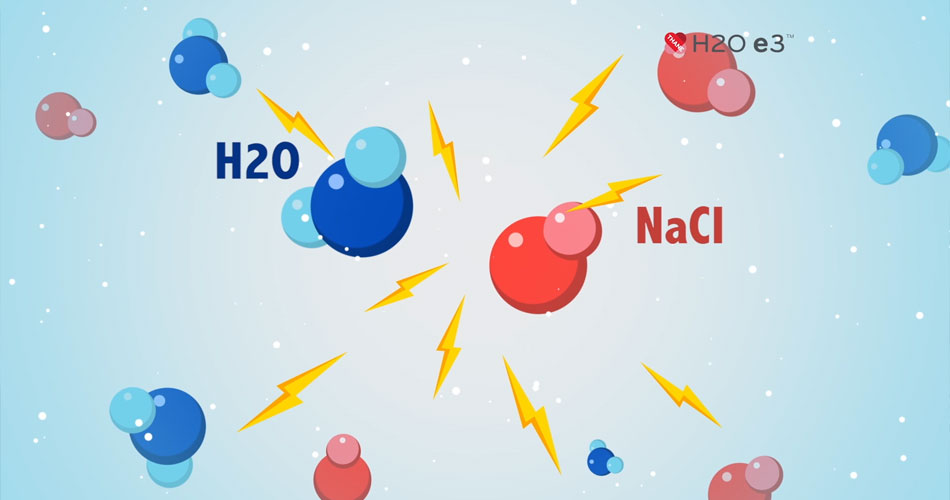 Unlike most conventional cleaning products – and the steam cleaners in the H2O range –the H2O e3™ Cleaning System uses a revolutionary cleaning technology: electrolysed S-Water™.
You only need tap water and table salt to produce electrolysed S-Water™. The H2O e3™ Cleaning System Activator emits low levels of electricity into a mixture of salt (NaCl) and water (H2O), which causes a reaction that breaks apart molecules and produces two new powerful oxidants (HClO & ClO-).
The electrolysed S-Water has been proven to kill 99.9% of germs, bacteria & viruses such as Salmonella, E.coli, H1N1 & Influenza, whilst breaking down and neutralising odours in a matter of seconds.
What's more, the H2O e3™ Cleaning System is eco-friendly as it only uses natural ingredients. This means it is safer to use around your home, protecting you, your family and the environment from harmful fumes and harsh chemicals.
For all these reasons and more, the H2O e3™ Cleaning System is the perfect cleaner for every job, every day and everywhere. So, we've put together some top tips to help you clean your home room-by-room with the H2O e3™ Cleaning System.
Quick tip: before you start cleaning your home, make sure you put away any items that are in the wrong place, so you don't have to keep stopping and starting. Be sure to turn off any electrical appliances, too.
Kitchen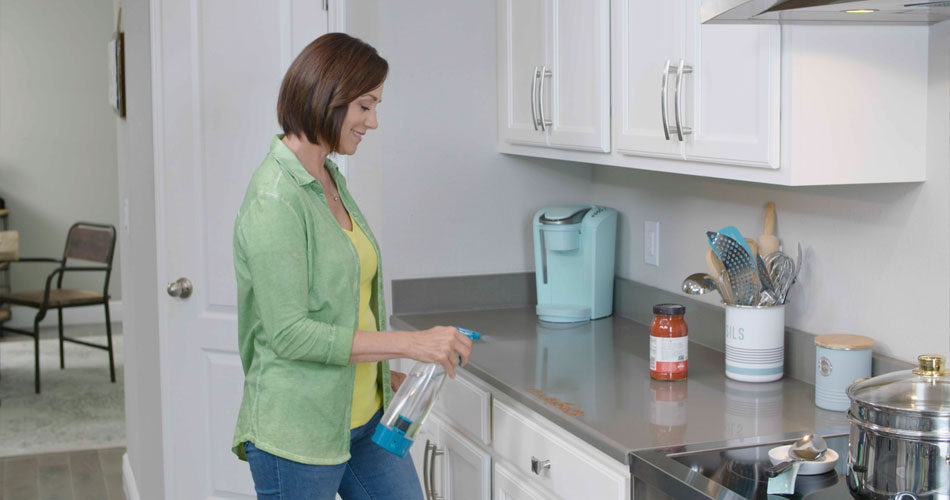 Your kitchen is where you cook and eat, so it's important that you banish any germs, and ensure counter tops and appliances are sanitised properly.
You can use the H2O e3™ Cleaning System to clean the exterior of your cooker, including the electric hob, cooker door, handles and knobs.
Use the Sprayer and a cloth to clean your cooker with the electrolysed S-Water™ solution. Spray the surface and wipe any food or dirt away, whilst killing germs. Make sure you treat each component of your cooker and its markings gently. For tougher areas or where stubborn grime lies, you might need to be a bit more vigorous.
You can use the same technique to clean other appliances like your microwave or toaster. Before you know it, you'll have your kitchen looking spotless.
Hallway

The hallway is where you welcome guests, so you want to keep things tidy and make a good first impression. It's also the room where people will leave their muddy shoes and any pets will tread their dirty paws.
The H2O e3™ Cleaning System works quickly and effectively on hard flooring including, luxury vinyl tile (LVT), laminate and engineered and hardwood floors.
The variable spray jet nozzle applies just the right amount of powerful S-Water directly onto the messy floor. Then the dual function mop head enables you to lift and lock 'n' dirt, whilst the microfibre side dries and polishes the surface. The H2O e3™ Cleaning System ergonomic handle and trigger will allow you to comfortably spray and manoeuvre the mop.
If you follow the right technique, you can achieve great results with the H2O e3™ Cleaning System. We suggest mopping in clean, straight lines so you don't miss any spots. Take off your outdoor shoes to avoid mixing the dirt with the cleansing solution.
Living room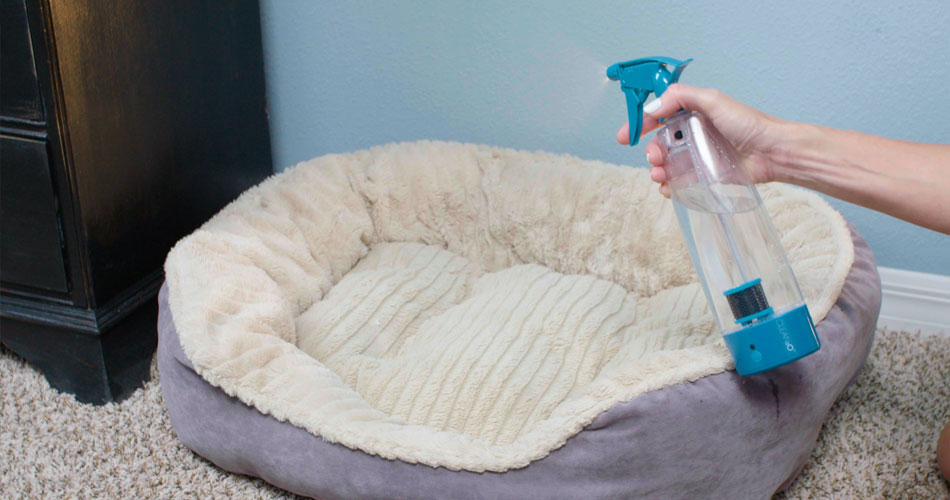 If you have hard flooring in your living room, you can use the same technique that we've mentioned above to achieve sparkling results with the H2O e3™ Cleaning System.
The dual function mop eliminates germs that are hiding deep inside the surfaces around your home.
You spend a lot of time in your living room, from entertaining guests to playing with your pets, which can lead to a room full of odours.  The best way to deodorise a room with the H2O e3™ Cleaning System is to switch from the Mop function to the Sprayer. Simply spray the electroylsed S-Water™ onto surfaces that might be holding the odours. Within seconds, the solution will breakdown and neutralise bad smells – not just mask them!
Bathroom

Similar to your kitchen, your bathroom is one of the most important rooms to clean, but also one of the toughest to tackle! Bathrooms are wet, damp and full of moisture. Not to mention full of all those hard to reach places that need to be cleaned.
However, with the H2O e3™ Cleaning System you can tackle all areas without any hassle – you'll have a fresh space to relax and retreat in no time at all.
As well as flooring and walls, the H2O e3™ Cleaning System is safe to use on your windows. Start by apply electrolysed S-Water™ to the area with the Sprayer, then use the Squeegee attachment to wipe away any dirt or scum off the glass. Your windows will be left sparkling clean with a streak-free shine. The same technique can be used for glass shower doors and panels.
Make sure you work from top to bottom, so the dirt and dust falls to the floor. This can then be cleaned and collected with the Mop.
Bedroom

What sets the H2O e3™ Cleaning System apart from many conventional cleaning solutions is that it is chemical free. Because it only uses natural ingredients, tap water and salt. This means it is safe to use around your home and your family. This makes it the perfect cleaning solution for bedrooms, as you won't need to worry about your little ones breathing in harmful fumes or chemicals.
Click Here to discover more on our blog or shop now to find the latest deal for the H2O e3™ Cleaning System.